Chimichurri Spice Paste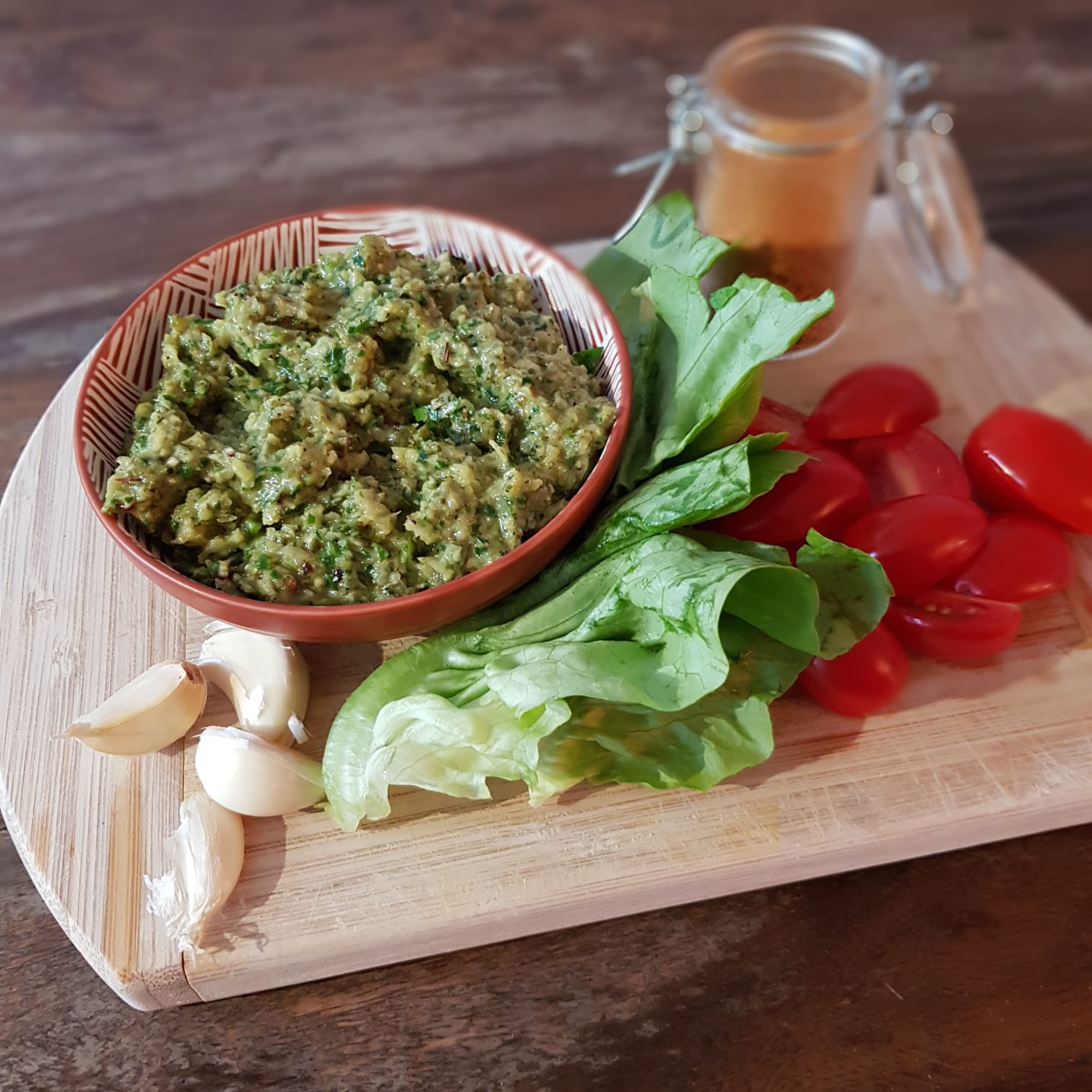 5 cloves of garlic
1 union
15gr fresh parsley
2 tbsp dried oregano
pepper & salt to taste
6 tbsp olive oil
2 tbsp red wine vinegar
Finely chop the garlic, union and parsley (or if you have one, throw everything in a food processor). Mix this together with the other spices before adding in the oil and vinegar. Mix well to combine before serving it as a dip, or using it as a spread on some bread with your favourite other toppings (though it works great on itself as a spread!). You can also add it to your salad as a dressing!
I prefer to serve this as a side, dip or spread
I would love to hear how you would use this yummy recipe, let me know in the comments below!